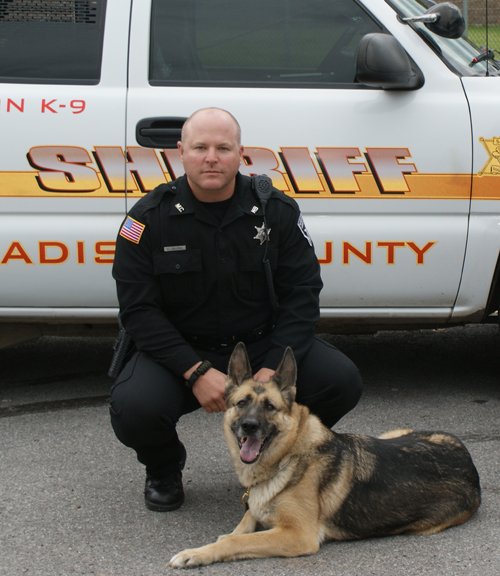 Madison County Deputy Lance Zaleski and Lida
Stories this photo appears in:

Madison County's first narcotic canine team, known throughout the law enforcement community as unit K9-1, is no longer available. The team, consisting of canine Lida and her handler, Deputy Lance Zaleski, were coming close to the end of their joint efforts when Lida was due to retire in March of this year, as she is 10 years old. Lida was put to rest on Monday, Feb. 18.