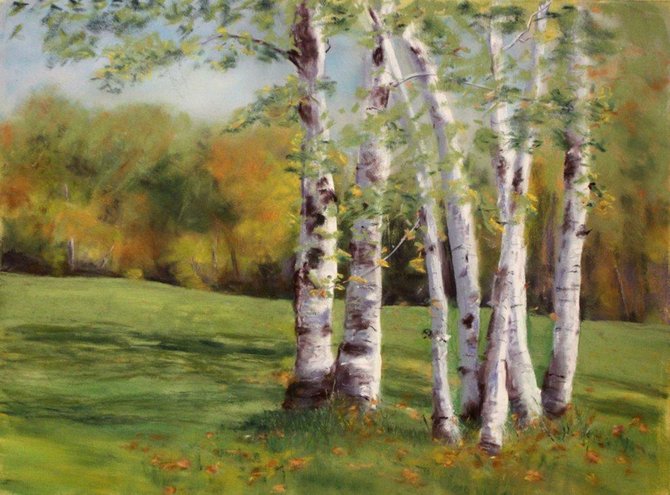 Debbie Florentino-Dlugolecki's "Friends," a pastel drawing, is one of the works on display at the Liverpool Art Center.
Stories this photo appears in:

For the past 30 years, Debbie Florentino-Dlugolecki has worked as a senior court reporter, in Syracuse covering both Onondaga County Court and Supreme Court. Her job, each and every day, requires her to record every word uttered verbatim at court proceedings, every last word, every utterance. She listens, records phonetically, archives and, she says, she learns. Often the ideas that emerge during the course of a trial strike her as new, something to think about, something to ponder or to study a bit later. But, in the course of her work life, as she puts it, she "has no voice." She is solely the recorder of information.