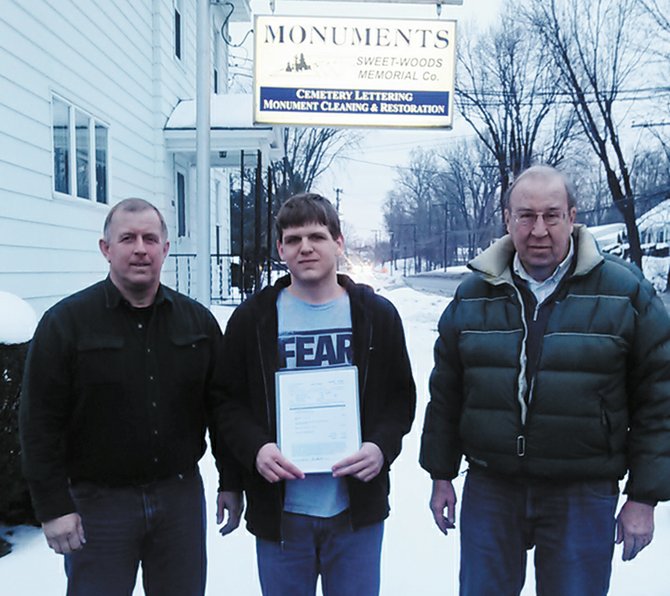 Brandon Hart, center, holds a contract for a monument secured through Glenn Candee, left, of Sweet Woods Memorial in Liverpool. The monument will be placed in the long-forgotten Hardscrabble Cemetery in the town of Van Buren. Howard Tupper, a Van Buren Town Councilor and proponent of the Hardscrabble Cemetery, (pictured right) has assisted Hart in completing this project to receive his Eagle Scout badge.
Stories this photo appears in:

Josiah Parish, a War of 1812 veteran, lies in an unmarked grave along Van Buren Road. There he is joined by 39 other pioneers of this area in what has long-been a forgotten cemetery.