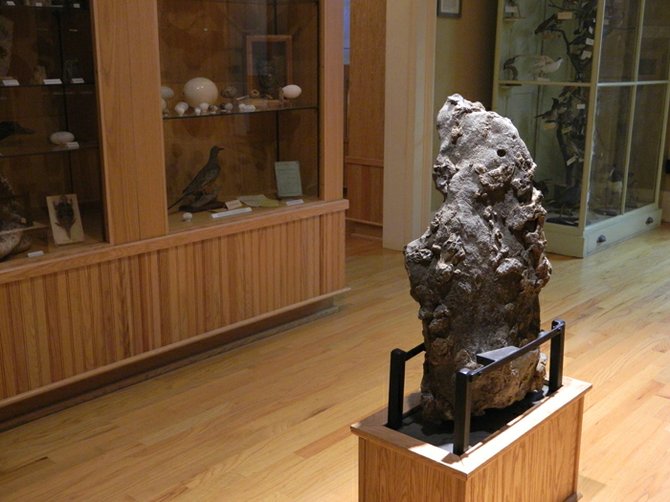 The natural history exhibit in the library museum contains numerous artifacts, preserved animals and this piece of coral dating more than 2 million years old.
Stories this photo appears in:

Every year for about 10 years, first and second graders from Burton Street Elementary School have been going to the Cazenovia Public Library for field trips. At the library, the students see historical and scientific artifacts that are all over a 100 years old, Egyptian artifacts and a real mummy that are thousands of years old. The principal of Burton Street, Mary Ann Macintosh, said that the students go to the library for field trips because it is part of their curriculum, they are learning about their community and they are also learning about the library and how to take out books.