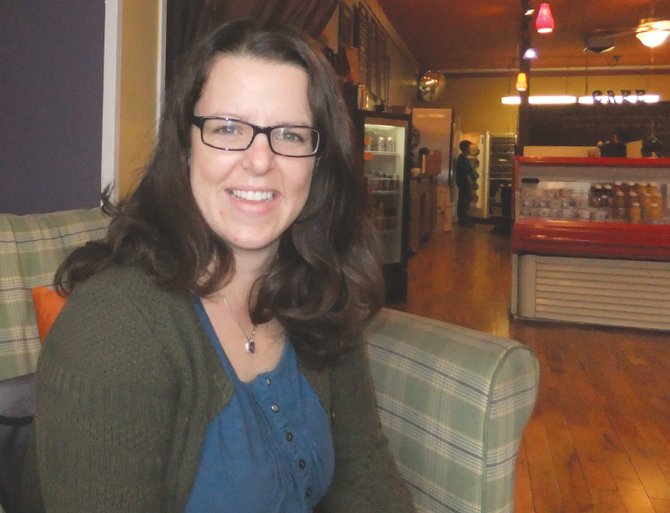 Sarah Alamond, author of the "Life in Liverpool" blog, sits at Café at 407.
Stories this photo appears in:
If you knew about the new longer Saturday hours at the local café, or if you penciled in the concert at the library, it may have been because you saw the information on "Life In Liverpool," the blog about happenings and life in… Liverpool. Sarah Alamond started the blog as a "mental outlet." As a parent, Alamond has great demands on her attention and energy. The at-home mom has three children, ranging in age from 2 to 8 years old, including a 6-year-old daughter who has special needs.