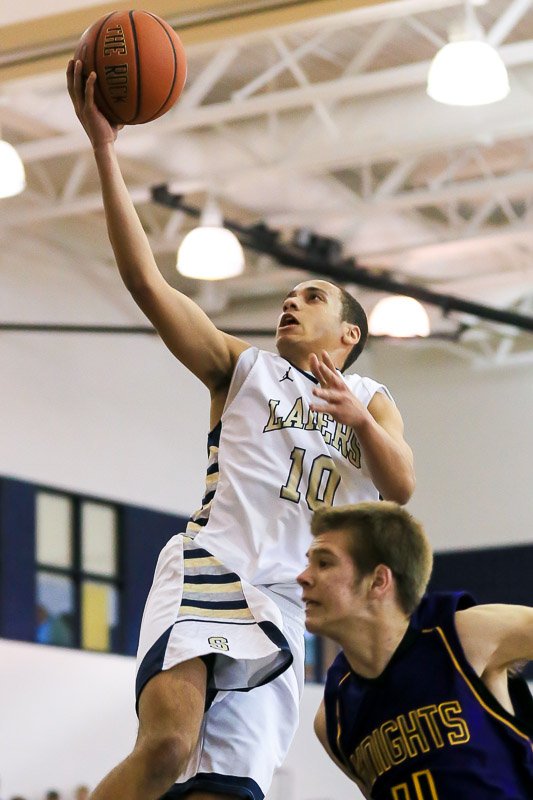 Skaneateles guard Collin Jones (10) floats to the basket for a close-up shot during Wednesday afternoon's Class B quarterfinal against Holland Patent. Jones had 10 points as the Lakers eliminated the Golden Knights 72-44.
Stories this photo appears in:

Skaneateles faces South Jefferson in Class B semis
An extra day to wait, and perhaps fret, about what might take place did not bother the Skaneateles boys basketball team one bit. Instead, the no. 4 seed Lakers jumped all over no. 12 seed Holland Patent in Wednesday afternoon's Section III Class B quarterfinal, cruising to a 72-44 victory over the Golden Knights.