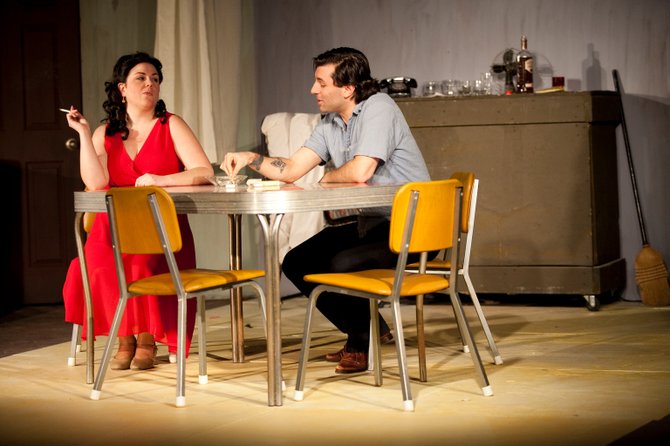 Jodi Baum and Jordan Glaski star as Blanche DuBois and Stanley Kowalski in the CNY Playhouse production of Tennessee Williams 1947 drama "A Streetcar Named Desire," now playing at Shoppingtown Mall in DeWitt, at 8 p.m. Sunday, Feb. 17; and again at 8 p.m. Feb. 21, 22 and 23.
Stories this photo appears in:

Skilled cast fuels unstoppable 'Streetcar' at Shoppingtown
Tennessee Williams wrote "A Streetcar Named Desire" 66 years ago, but the play continues to transfix audiences with its unapologetic depiction of a family wracked by secrets and rocked by strife. Set in a lower-class New Orleans flat in the summer of 1947, "Streetcar" pits the "king of the castle," Stanley Kowalski, against his visiting sister-in-law from Mississippi, Blanche DuBois.