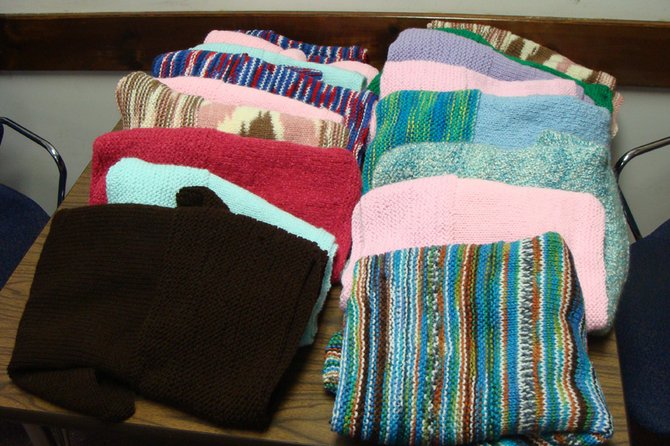 Connie Cuddy knitted all these sweaters for a recent delivery to World Vision.
Stories this photo appears in:

Connie Cuddy is hooked on knitting. She so enjoys the skill she picked up more than 75 years ago at the age of 6 that she endures the discomfort it now brings due to her arthritis.