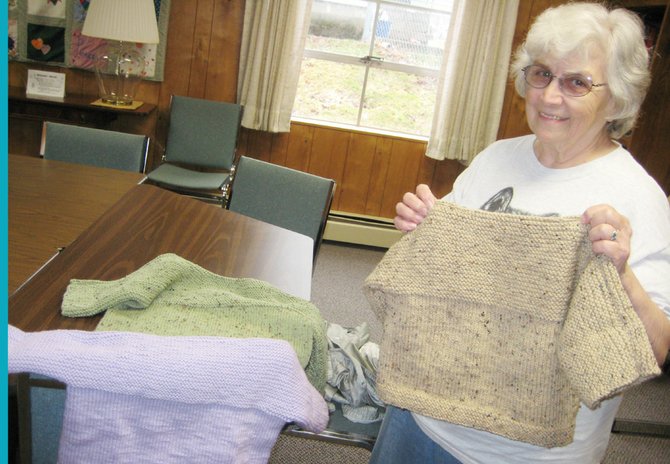 Connie Cuddy displays one of the many sweaters she has knitted for World Vision. Products of her hobby are distributed to children in poverty around the world through the First Presbyterian Church in Baldwinsville.
Stories this photo appears in:

Connie Cuddy is hooked on knitting. She so enjoys the skill she picked up more than 75 years ago at the age of 6 that she endures the discomfort it now brings due to her arthritis.