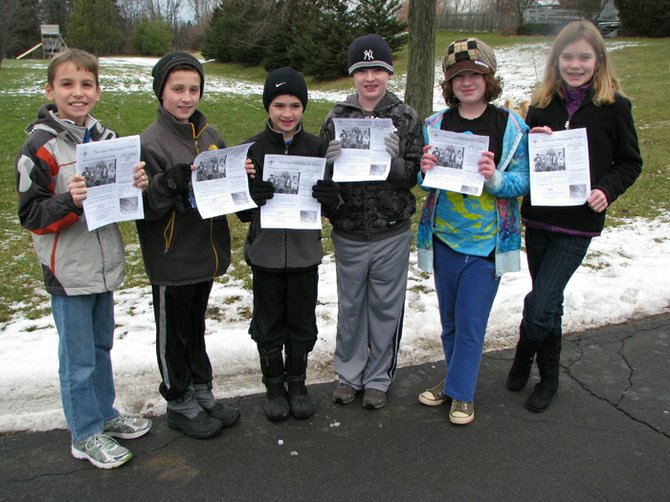 The staff of the East Wellington Times posed in 2012 with the first issue of their monthly newsletter. Justin LaBarre, left, Zachary Simms, Aidan Simms, Judd Spaulding, Libby Spaulding and Savannah Johnson delivered the first 40 issues to residents Saturday, Jan. 7. Since then, a new staff member, Chad Carges, not pictured, has been added and distribution is nearly 50 copies every month. The publication includes interviews, photos, weekly columns and seriealized fiction.
Stories this photo appears in:

The East Wellington Times is a monthly newsletter with interviews, photos, weekly columns and serialized fiction. Almost 50 copies are distributed free to the public every month. And it's run by middle schoolers. The newsletter recently celebrated its one-year anniversary.