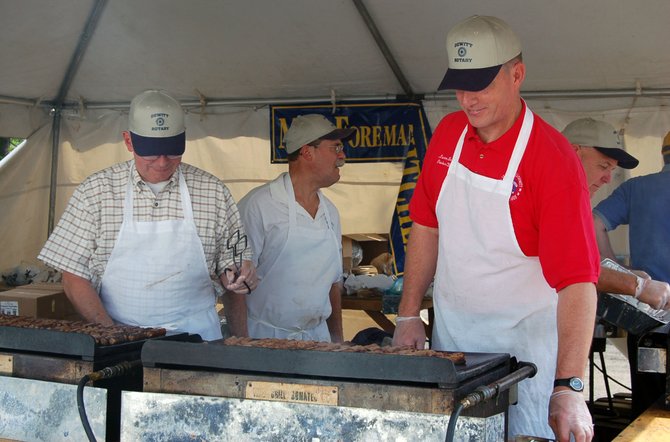 DeWitt rotarians Bob Retchless, John Shepard, and Larry Schunck make pancakes at last year's event in the cook tent.
Stories this photo appears in:

The fundraiser is expected to raise over $35,000 for local charities
The griddles won't be heating up till May, but the Dewitt Rotary Club has already started collecting money for its biggest fundraiser of the year- Pancake Day. The event is essentially an all-you-can-eat pancake extravaganza in which volunteers make thousands of pancakes, complete with almost any kind of topping you could imagine. This is the rotary club's 59th year hosting Pancake Day and they're expecting over 5000 people in 2013.