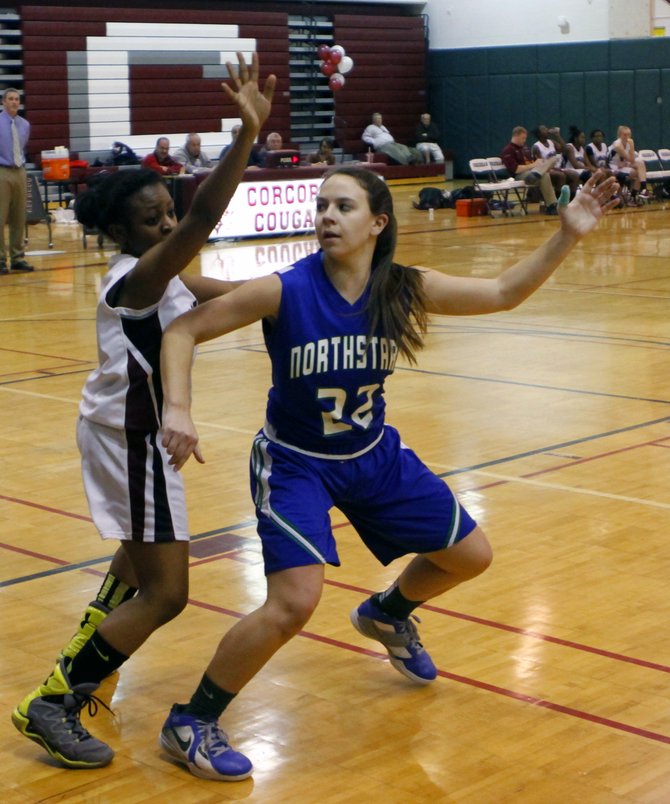 Cicero-North Syracuse senior guard Abbey Timpano (22) waves at a teammate to try and get a pass as she starts to break toward the other end of the court in Tuesday night's game at Corcoran. Timpano had six points in the Northstars' 63-28 victory over the Cougars.
Stories this photo appears in:

Decisive win gives state champs momentum for sectionals
Often times the Cicero-North Syracuse girls basketball team's full-court press results in immediate turnovers - a steal in the backcourt, then an easy layup, then repeat at will. But in its regular-season finale against Corcoran on Tuesday night, the Northstars pressure didn't bludgeon the Cougars guards. Rather, it eroded the offensive fluency of the CNYCL American division champions, forcing disjointed sets, bad shots and turnovers in the half-court.