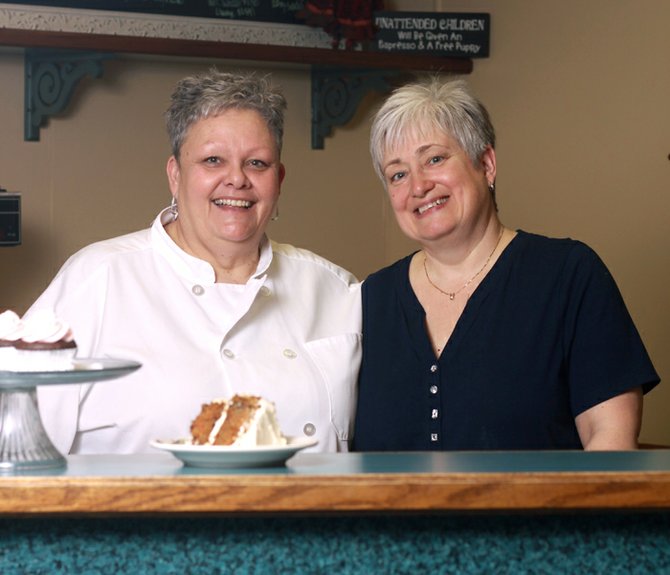 Barb Wright and Kay Crawford stand inside their new business, Latté Da! Café & Bakehouse, located on 3 Linklaen St. in Cazenovia. The business duo is featured in the "Platter Chatter" section of the February 2013 edition of Syracuse Woman Magazine.
Stories this photo appears in:
One day last summer, Barb Wright and Kay Crawford were on a leisure drive through Madison County, and they noticed that a storefront on Linklaen Street was up for sale. It was Angel's Deli. Admirers of the village's architecture and all-around charm, they decided to check it out.On Dec. 14, 2012, Wright and Crawford opened Latté Da! Café & Bakehouse in the village of Cazenovia. "And here we are, totally by accident," Wright said.