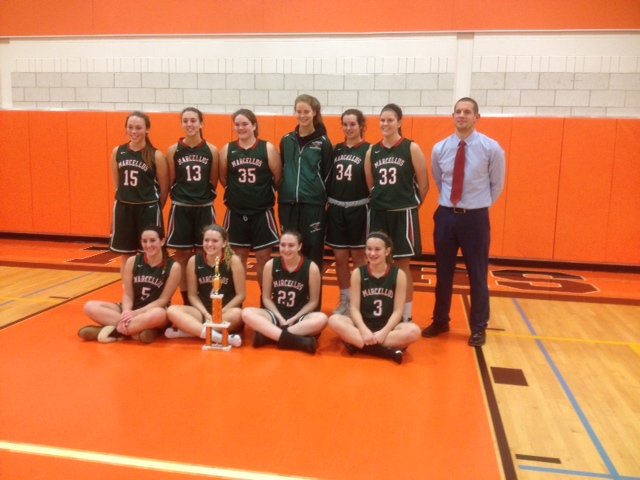 The Marcellus girls basketball team won the Mexico Tournament, defeating Carthage 57-42 in Thursday's opening round and the host Mexico Tigers 51-45 in Friday's finals. Molly MacLachlan (13) was named tournament MVP as Shelby Nye (35) and Nicole Wynne (23) earned All-Tournament honors.
Stories this photo appears in:

Bearcats beat J-E, Henninger: Mustangs take down Mexico
Trying to get its season kick-started, the Solvay girls basketball team won its own holiday tournament on Thursday and Friday, beating the likes of Jordan-Elbridge to get there.