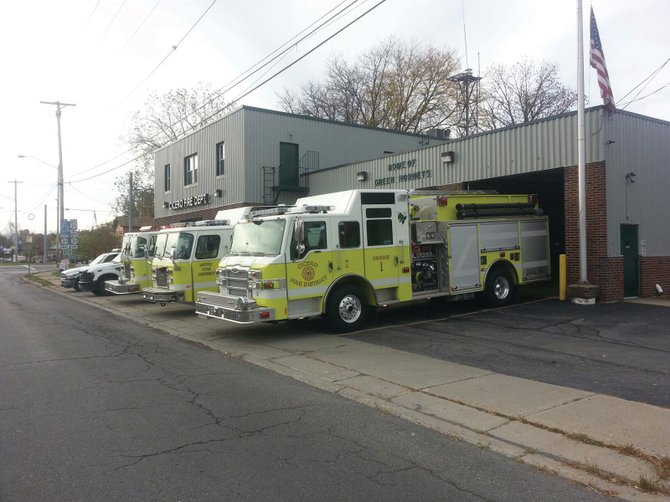 Cicero Fire Station No. 1 is in need of repairs to address numerous issues, including the fact that trucks and fire apparatus must back directly onto Route 11, causing a safety hazard, as pictured.
Stories this photo appears in:

The Cicero Fire Department is asking for the public's support as it prepares for a referendum to renovate Station No. 1 on Route 11. According to Cicero Fire Commissioner Jim Perrin, Station 1 is in need of significant repairs. Originally built in the 1950s with additional bays constructed in the 1980s, there are significant structural issues, along with asbestos on the second floor and numerous safety concerns.