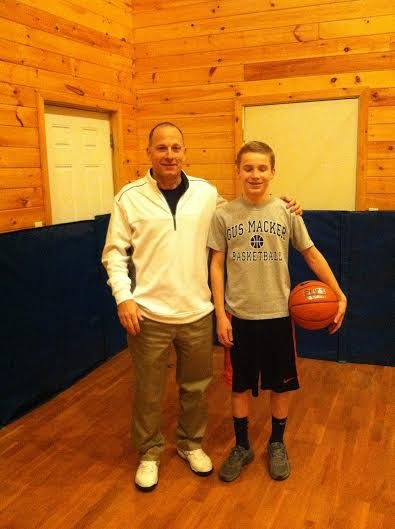 Baldwinsville resident Gary Pluff stands with his 14-year-old son, Casey, in the garage at his house that Gary converted into a basketball court. Gary just published a new book on basketball, The A-Z Basketball Book: What Every Player Needs to Know to be Great at the Game!.
Stories this photo appears in:

Teacher motivated by son for writing about game he loves
Gary Pluff sat next to an open campfire one summer night in the Adirondacks in 2011, thinking about how he could easily teach his then-11-year-old son, Casey, about how to become a better basketball player and a better person.