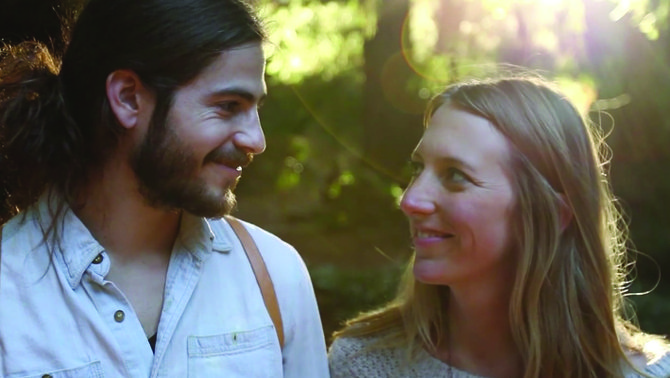 Blaine Vossler and Mackenzie Edgerton are traveling across America to share their story and sell products from their company, The Local Branch, for the next year. Vossler and Edgerton first met as eighth-graders at Eagle Hill Middle School and have been dating since 12th grade at Fayetteville-Manlius High School.
Stories this photo appears in:

Manlius natives prepare to share their handmade goods on a trip across America
For as long as they can remember, Mackenzie Edgerton and Blaine Vossler have had wanderlust – which is a big reason why the young couple said 'farewell' to the East coast after graduating from college in 2008. They moved to San Francisco, where they started their company, The Local Branch, as a part-time creative outlet. But now, they're abandoning their West coast life and jobs to sell their goods full-time in a mobile pop-up shop while traveling across the country.