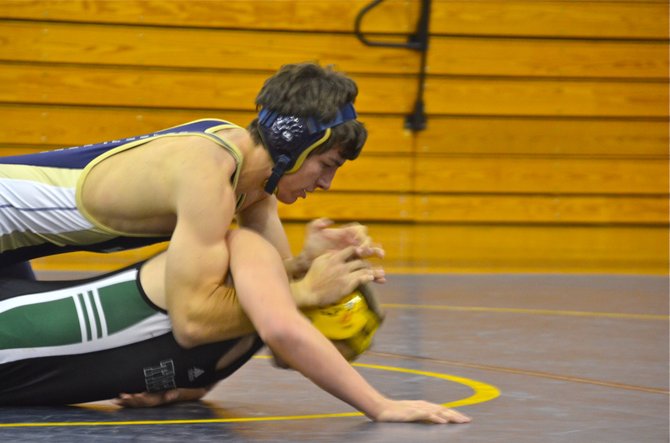 Skaneateles wrestler Francis Lombardi gains position on Onondaga's Jarod Frey on Dec. 18. Skaneateles went on to win the meet 72-7.
Stories this photo appears in:
Lakers finish third at Dec. 21 Portville Invitational
On the whole, it has proven to be an impressive month for the Skaneateles wrestling team, both against local opponents and in weekly tournaments. Before it hit the holiday break, the Lakers met Onondaga Wednesday night and, thanks to having a full roster, demolished the Tigers by a 72-7 margin.