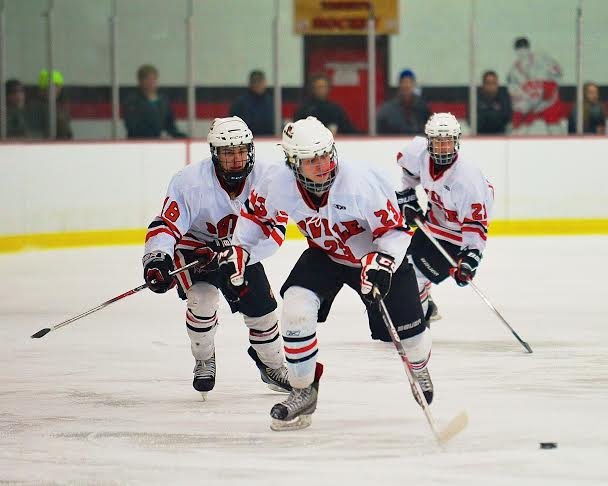 Baldwinsville forwards (from left) Garrett Gray (18), Tyler Church (23) and Adam Tretowicz (21) move together up the ice in last Tuesday's game against Ithaca. Tretowicz and Gray combined for three goals and three assists in the Bees' 5-5 tie.
Stories this photo appears in:

Bees move to 2-2-1, await late-December homestand
Though the Baldwinsville ice hockey can prove confounding, frustrating and exhilarating, all in the context of a single game, it could never be called dull. Following an opening week where it split four games in a five-day span, the Bees entertained Ithaca last Tuesday night – and "entertained" is the appropriate word, as the two sides exchanged blows all night long before exiting the ice exhausted – and even, at 5-5.