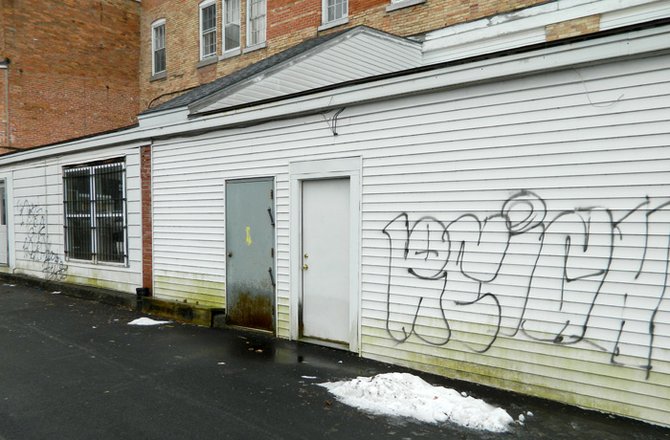 Two of the three pieces of graffiti that were spray-painted in the "Wall Street" alley last weekend. Four total pieces of graffiti were made in the village sometime between late last Friday night and early Saturday morning.
Stories this photo appears in:

After one arrest and months of no visible graffiti activity in the village of Cazenovia, someone spray-painted nine new graffiti pieces in the village during the Dec. 6 weekend: three large new pieces in the "Wall Street" alley between Kinney Drugs and Café Latte Da, two on the Lindenfeld Law Firm office at 11 Lincklaen St., one on the side of the U.S. Post Office on Lincklaen Street, one on a U.S. Postal Service mail truck, one on the window of the old gas station next to the defunct Napa building on Albany Street and one on the stop sign at the corner of Center and Albany Streets.