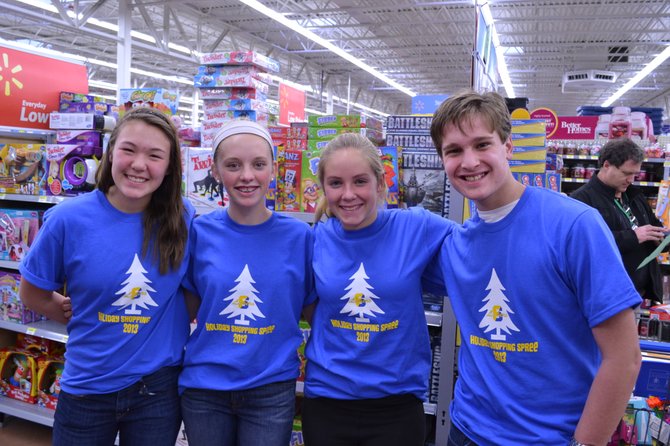 The Skaneateles Middle School student council officers, (from left): President Hope Golwacki, Secretary Lily Datz, Treasurer Nieve Morse and Vice President Solomon Landsberg.
Stories this photo appears in:

Annual Wal Mart shopping spree event benefitted 15 local non-profits
While a "shopping spree" may sound like something a contest winner would get, Skaneateles students recently participated in a spree to help less fortunate people. For the 14th consecutive year, Skaneateles Middle School Student Council Holiday Shopping Spree was held yesterday. Fifty-six total students split into 15 groups, each with a chaperone, spent $13,200 on gifts at the Camillus Wal Mart.