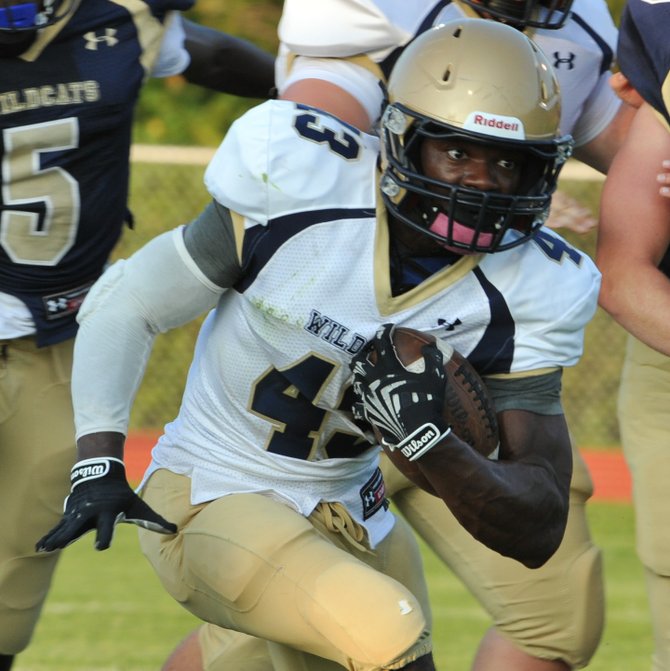 West Genesee senior running back Naesean Howard (43) cuts back on a long touchdown run during last Wednesday night's Blue-White scrimmage. The Wildcats open its 2013 season next Friday night against visiting Auburn.
Stories this photo appears in:

West Genny out to return to winning form
Hidden among the perennial Class AA football powerhouses lies a sleeping group of Wildcats ready to pounce. After winning the Section III title in 2011, West Genesee had a disappointing 2012 regular season, finishing with a 3-4 record, though it did earn a playoff win at Liverpool and reached the sectional semifinals before falling to eventual champion CBA. But after weeks of intense workouts and practices, everyone, including All-State running back Naesean Howard, thinks this year's team has the ability to go the distance.