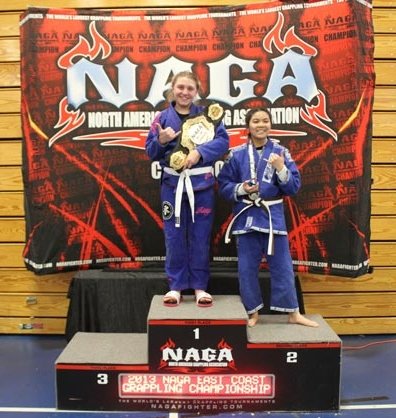 Bailey Sherbourne, left, of Clay, takes top honors at a recent tournament. Bailey, 13, aspires to be an MMA fighter.
Stories this photo appears in:
Don't mess with Bailey Sherbourne. She's not your average 13-year-old girl. Bailey, of Clay, has been practicing martial arts for 10 years already. She earned her black belt after three years of karate, moved onto Brazilian jiu-jitsu, for which she has seven years under her orange-yellow belt, and began wrestling this past year with the Cicero-North Syracuse High School modified wrestling team as one of two girls out of more than 40 teammates.