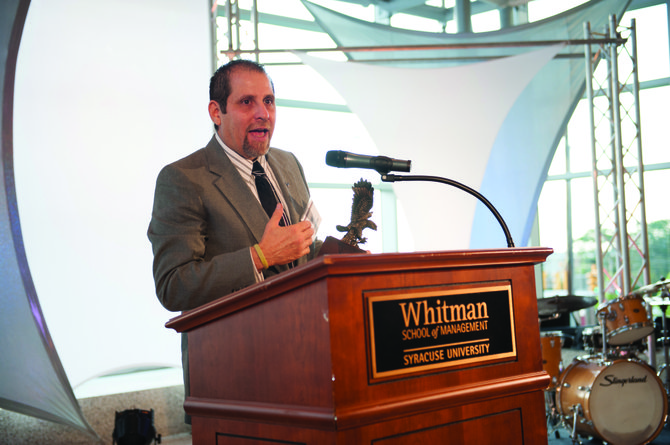 Jerry Garritillo speaks at the Entrepreneurship Bootcamp for Veterans with Disabilities class of 2013 opening dinner after receiving the Richard L. Hayden Outstanding Veteran-Entrepreneur of the Year award.
Stories this photo appears in:

Part 1: Jerry Garritillo. This two-part story package explores the individual accomplishments and undivided love of a Marcellus couple. See Part 2: Susan Garritillo to learn more.