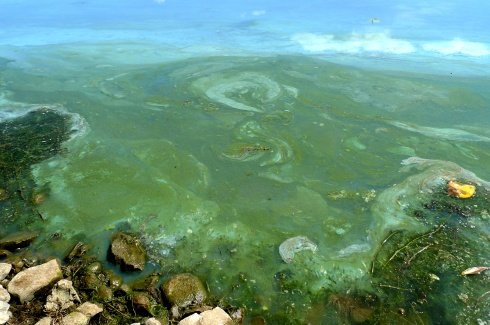 This photo from the DEC information website, shows that blue-green harmful algae blooms may look like blue, green or white spilled paint on the water surface.
Stories this photo appears in:

Swimmers warned to avoid patches of green water
The New York State Department of Environmental Conservation has confirmed the presence of blue-green algal blooms in Cazenovia Lake. This type of algae can be irritating – even toxic – to humans in large enough concentrations, and the DEC is recommending no one drink the lake water and swimmers be sure to avoid contact with any floating rafts, scums and discolored water.