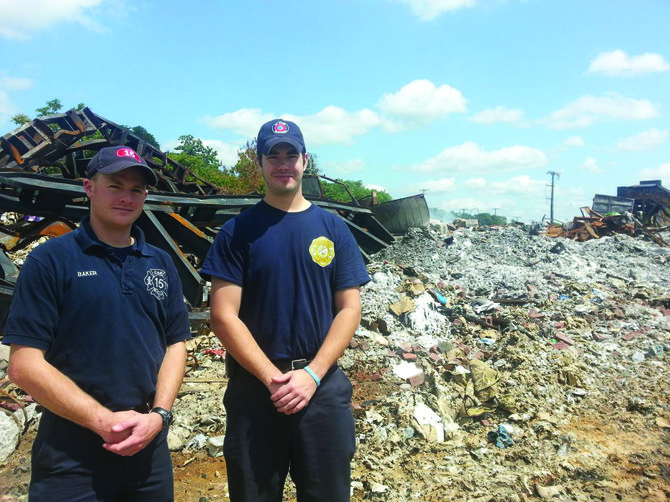 East Syracuse Fire Department Lt. Nate Baker and Lt. Ryan Russell stand in front of the rubble that once was the Syracuse Recycling and Recovery building on Carr St. One month later, the wreckage is still smoking after the July 23 fire, which burned for 72 hours straight and took the efforts of 30 fire departments to put out.
Stories this photo appears in:

In recent months, the village of East Syracuse has been divided, largely over the issue of whether or not to abolish the police department. There are residents who believe the DeWitt police would not be able to do a sufficient job and want to keep their department at all costs. And there are those who simply can't afford to pay their taxes (which rose 22 percent this year) and see cutting the department as a solution to the village's economic woes.