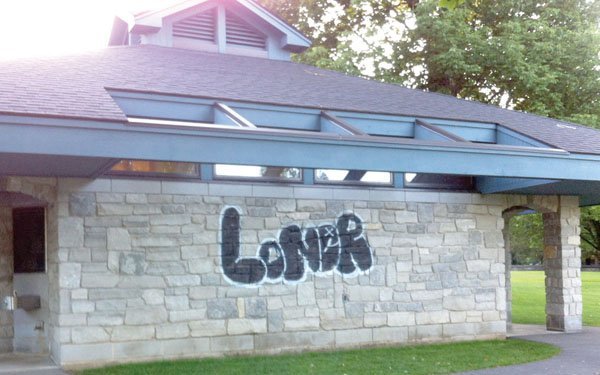 Stories this photo appears in:

Local teen turns self in, police suspect more perpetrators
Cazenovia Village Police have arrested a local, 16-year-old male in connection with the Lakeland Park Bathhouse graffiti incident from last week. The teen, whose name cannot be released because he is a minor, was charged with a Class E felony for criminal mischief and will be arraigned in Cazenovia Village Court on Sept. 4. If convicted, a Class E felony is punishable by up to four years in prison.