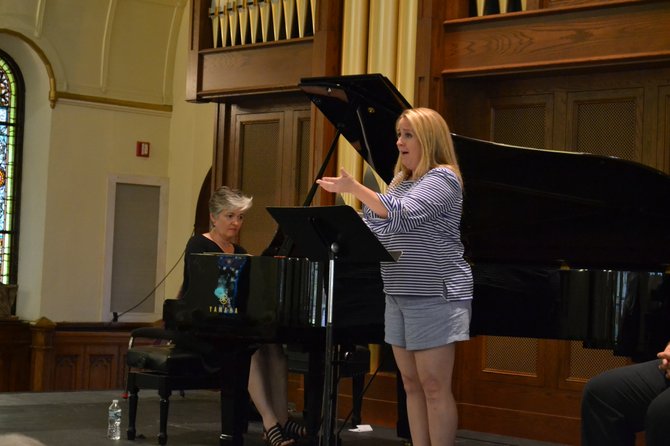 Pianist Laura Ward and vocalist Jennifer Aylmer perform a movement from Leonard Bernstein's "Arias and Barcarolles" at an open rehearsal in First Presbyterian Church on Aug. 7. They were joined by vocalist Randall Scarlata and pianist Elinor Freer to perform the piece as a pre-concert event on Aug. 8.
Stories this photo appears in:

First week's events well received, big names still to come
The Skaneateles Festival opened its 34th year last week with concerts and events around town. Most of the concerts in the festival's four-week run are held on Thursday and Friday at First Presbyterian Church on East Genessee Street and Saturdays at Brook Farm on West Lake Road.