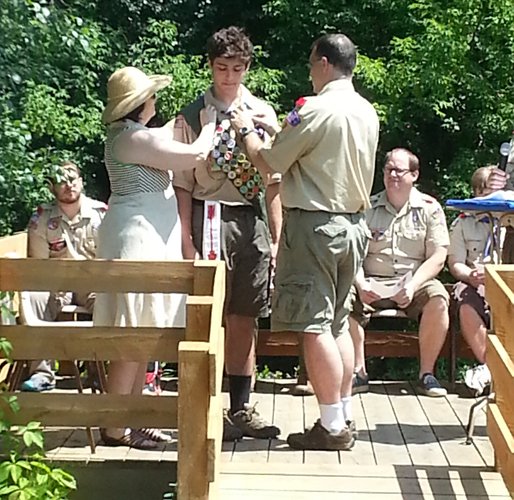 David Martellock receives his Eagle Scout scarf and badge from his parents as part of the ceremony recognizing his achievement of reaching Eagle Scout status.
Stories this photo appears in:

The village of Cazenovia now has a new handicapped-accessible fishing dock on the banks of Chittenango Creek behind the Cazenovia Public Library. The fresh, bright umber-colored wood is somewhat hidden within the tall grass on a little-used part of the village, and, like the dock itself, the story of its creation is bright and inspiring yet little-known — the community addition was the creation and work of a Cazenovia Eagle Scout candidate that took him two-and-a-half years to complete.