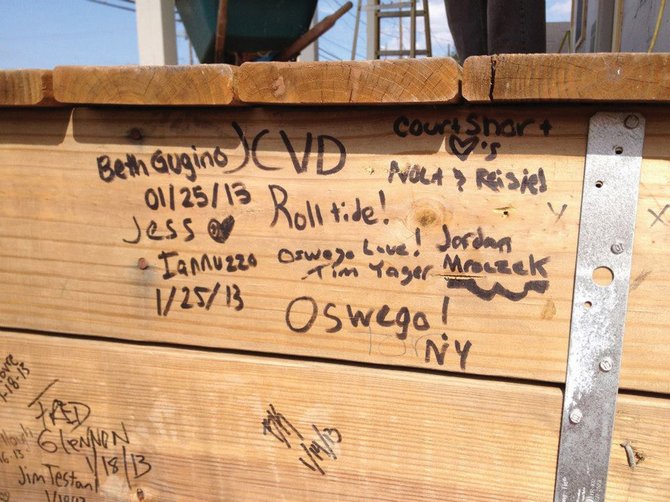 The walls inside Reisie Murchison's new home in Arabi, La., are filled with the signatures of Operation Southern Comfort volunteers who built the structure.
Stories this photo appears in:

Reisie Murchison has every reason to believe in angels. "I met Norm, and his words were, 'We'll be there for you,'" Murchison said. "I remember like it was yesterday. I thanked him, he said, 'You don't understand. We'll be there for you until the end.' And he didn't lie. Operation Southern Comfort came in and put me in a comfort zone. I felt comforted that all of these angels were around me doing everything they could. They fixed up everything." Murchison will get to thank her angels in person this weekend. Thanks to an anonymous benefactor, Murchison, her daughter and her father will fly up to Syracuse from St. Bernard Parish, La., for the annual Crawfish Festival, the major fundraiser for Operation Southern/Northern Comfort.