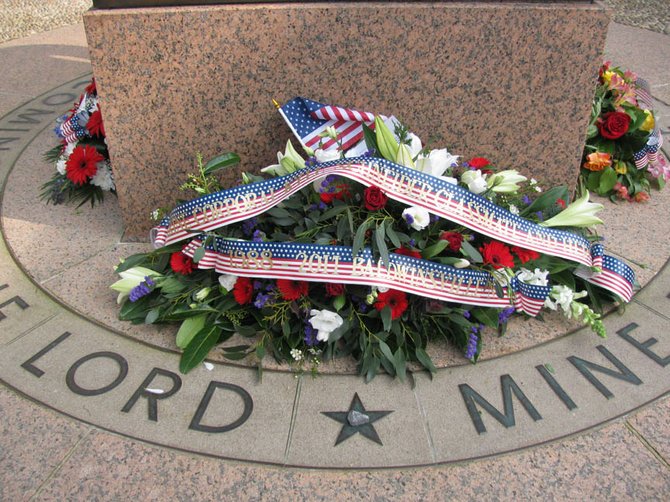 Baker High School French students delivered this wreath of red, white and blue flowers to the cemetery in memory of 2006 Baker graduate Marine Cpl. Kyle Schneider, who was killed in action in Afghanistan in 2011.
Stories this photo appears in:

In 2011, the commissioner of the American Cemetery in Colleville-sur Mer, Normandy told us that we should have informed them that the students from Baldwinsville were coming with their 1,200 messages of gratitude so that they could have been welcomed properly. So, this time, we did just that.