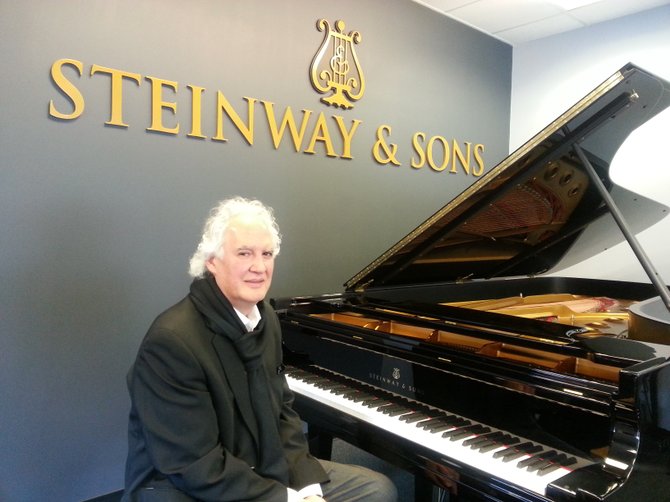 Frank DeFonda sits at a Steinway model D piano in the store, which is Steinway's most expensive piano at about $150,000.
Stories this photo appears in:

Steinway Piano Gallery offers prestigious pianos for Central New Yorkers
A Steinway piano is a bit different from the piano you may come across at a typical music store. For one thing, it takes one year to assemble one from start to finish. Many artisans who put these pianos together have been perfecting their trade for 30 to 40 years. It's the combination of a dedication to craftsmanship and the use of the finest materials that makes the Steinway brand the best in the business.