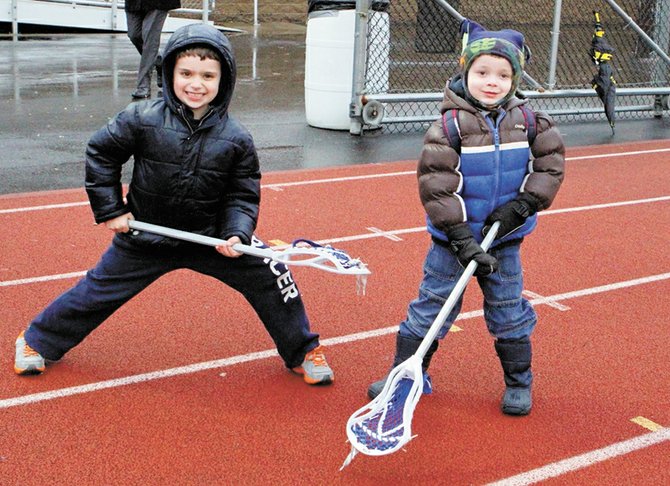 William, right, watches as his brother, Nicholas, gives a Baldwinsville lacrosse player a low five during last Friday's game against Auburn. Prior to the game's start, an announcement was made designating the day William Relyea Day in honor of the 3-year-old who was diagnosed with Stage 3 Neuroblastoma at six months old.
Stories this photo appears in:

B'ville 3-year-old fights complications from condition
William Relyea was diagnosed with Stage 3 Neuroblastoma on Dec. 7, 2009, at six months of age. While he successfully underwent chemotheraphy to shrink an invasive abdominal tumor followed by a successful surgery, the 3-year-old Baldwinsville boy struggles with serious post-surgical treatment complications. His body is now dependent on IV nutrition and he has life threatening medical emergencies.