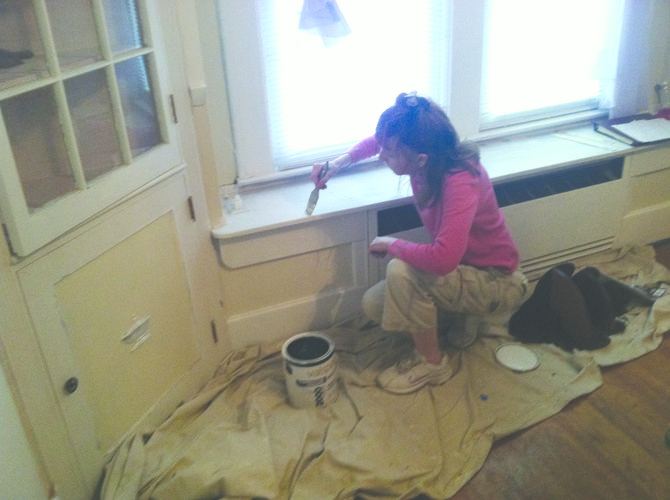 Bostick transforms an ugly, old room with new paint, as will be done in the Women's Center's waiting spaces with students.
Stories this photo appears in:

Home repair teacher is looking for a classroom to get her unique program off the ground
Diane Bostick grew up in a nice house and attended private school in Dewitt, but she lived a less sheltered life than some of her peers, thanks to the summers she spent working on the assembly line at her father's business - Microwave Filter Company in East Syracuse. While most of her friends were off at summer camp, Bostick was working with people who were on welfare, who had husbands with a drinking problem, or were in domestic abuse situations. It was here, on the assembly line, that she learned how not everyone's life was as happy as hers.