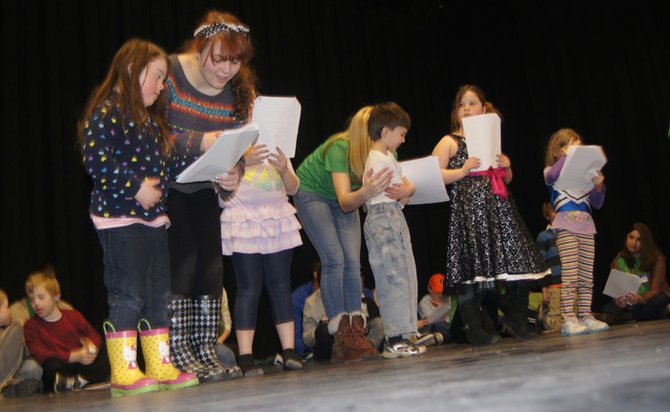 The Oz Project, at heart, strives towards the goal of creating an inclusive environment for all children. The program, currently in its fourth year, was formed to bring together differently-abled students and students who are typically developing in a common social space.
Stories this photo appears in:
Twenty-seven children in Hamilton are on a quest for confidence, courage and, most importantly, heart. The Oz Project meets at the Palace Theatre in Hamilton but the elementary- and middle-school aged participants come from many of the surrounding districts, including Hamilton, Madison, Cazenovia and Ostelic Valley. The outcome of the Oz Project is will be a production of "The Wizard of Oz" as a collaborative effort between kids of all ages and abilities. The "munchkins" meet every Wednesday afternoon to learn the music, choreography and lines for the show on April 21.