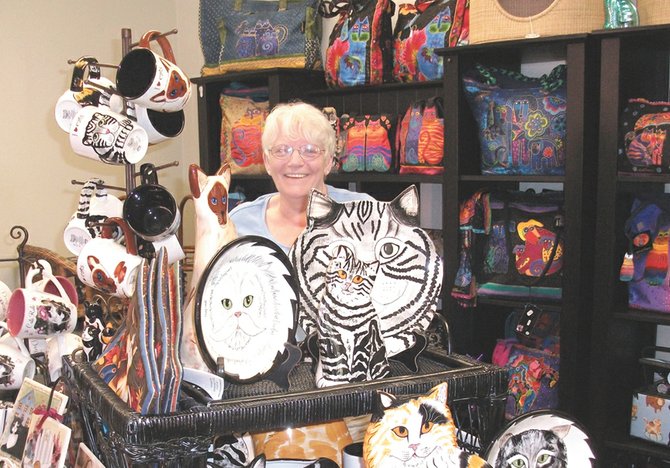 Barb Donaghey features "all things cat" at The Nantucket Cat, her downtown Baldwinsville shop at 49 Oswego St. Hers will be one of 18 village specialty shops hosting "Springtime in the Village." The April 27 open house invites the public to explore the village, discover its unique retail community and experience the pleasure of small town cordiality.
Stories this photo appears in:

Eighteen village specialty shops will host this year's "Springtime in the Village" event from 11 a.m. to 5 p.m. Saturday, April 27. The day showcases the village's many and varied retail storefront boutiques. Special promotions will be available to visitors that day.