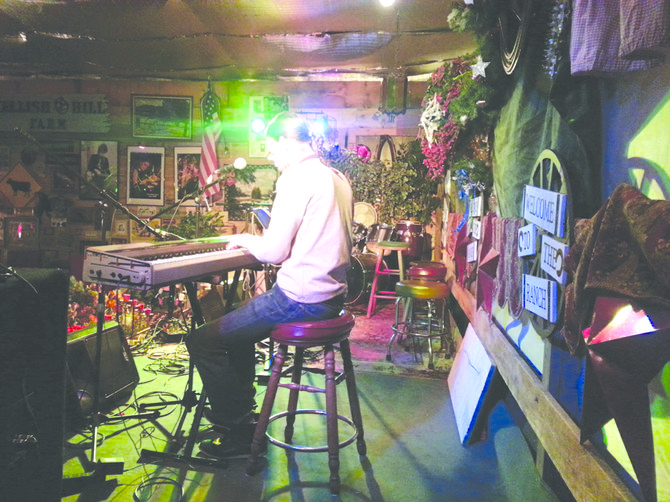 Tony Alexander improvises on his keyboard at Kellish Hill music barn's Thursday night open mic session on Feb. 21.
Stories this photo appears in:

Kellish Hill music barn: a music venue with family values
Kathy Kellish is a ball of energy. Whether she's getting up at 4 a.m. to make breakfast on two hours of sleep or rocking out onstage with her autoharp, you can bet she's doing it with all the enthusiasm and vigor she has inside of her. It's this unfading drive she has that's helped her to turn her old family farm into one of Syracuse's best new music venues- called the Kellish Hill music barn.