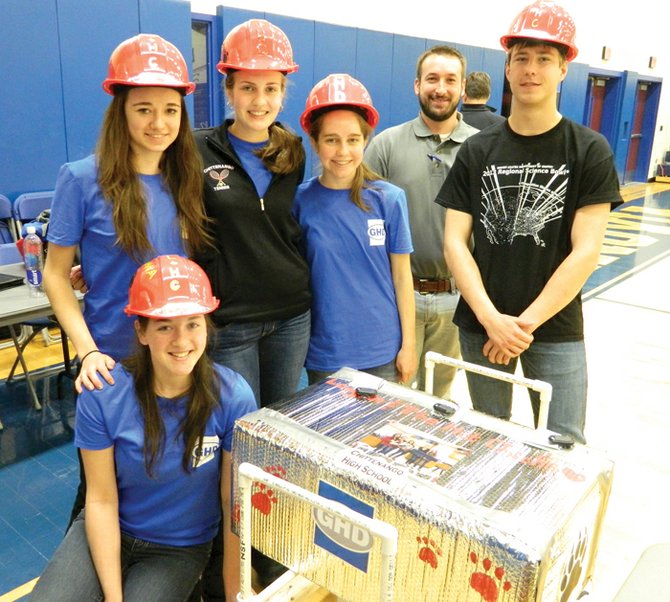 At the GHD High School Engineering Competition, the Chittenango High School team "Logan and the Hot Chicks," made up of, from left, Brianna Koegel (seated), Kari Cumber, Abby Cyr, Michelle Capeling, GHD team advisor Tanner DeWolf and Logan Rogers. The team placed third overall in the engineering competition and also won the Judge's Choice award for best improvement from written design to final project.
Stories this photo appears in:

The Cazenovia High School gym was filled with contraptions, cords and cables last Saturday, April 13, as more than 35 high school students from Cazenovia and Chittenango competed in the third annual GHD engineering challenge. The event was the culmination of eight weeks of work researching, designing, presenting, constructing and, finally, bench testing prototype designs for devices that would test the principles of heating a three-room structure and maintain the heat inside at a certain temperature.