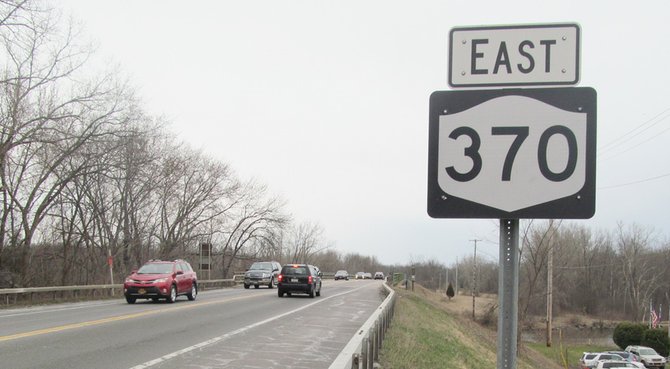 Commuters travel over the Route 370 bridge that connects Liverpool and Baldwinsville at the Seneca River on Monday. The NYS DOT has to make repairs to the bridge this summer, which will result in a multi-month closure of the bridge. Businesses in the area have signed a petition asking officials to look at alternatives, which would allow the bridge to remain open.
Stories this photo appears in:

Residents of the Liverpool/Baldwinsville area are currently circulating a petition asking Assemblyman Will Barclay, Sen. John DeFrancisco and the NYS Department of Transportation to leave open both lanes of the Route 370 Bridge over the Seneca River while the NYS DOT makes repairs. The petition aims to prevent the loss of businesses and jobs that the rerouting of traffic will cause.