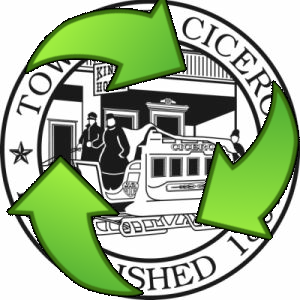 Cicero will celebrate Earth Day with a clean-up Saturday.
Stories this photo appears in:

The town of Cicero is committed to recycling and to reducing what is called our "carbon footprint" on the Earth. This is a goal that we hope you share with us. The town certainly isn't yet where it needs to be; we have vehicles that aren't as fuel-efficient as possible, we use oil-based products extensively on our roads and are working for better solutions, and our use of paper needs to be curtailed. Those challenges face us and this will be a time of transition to better use of our Earth's resources. We believe this direction will also make us more effective, as finding ways to reduce resource consumption should also streamline what we do.