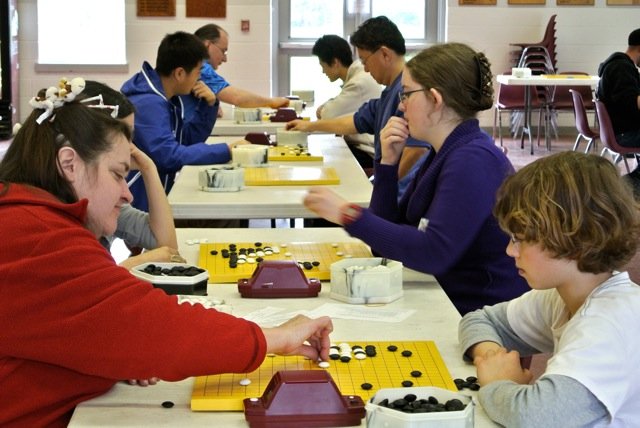 MPH student Carl Beach (right) plays Syracuse Go Club member Kathy Perez. Meg Houston (purple) is also a member of the Syracuse Go Club.
Stories this photo appears in:

Syracuse Go club to host tournament April 20
Every Monday night, people from all walks of life meet up at the dining area of Wegmans in Dewitt with one thing on their minds: to play Go – a strategy game, comparable to chess, that originated in China over 2,500 years ago. Even though the game is quite old, it has been gaining popularity in the United States each year, and this will be the sixth year that Syracuse's Go club hosts the Salt City Go Tournament.