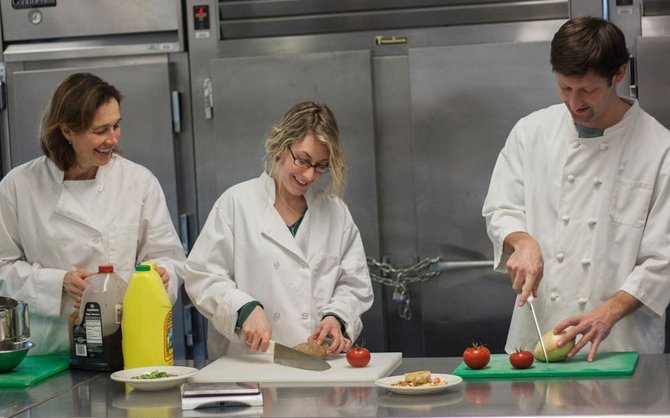 Elizabeth Seeley, Whitney Graham, and Timothy Hayes, prepare food during a Meal Management lab held at the Copper Turret, college-run restaurant.
Stories this photo appears in:

Four students from the accredited dietetic technician program at Morrisville State College recently reached outside of their classroom to help veterans at Clear Path for Veterans in Chittenango. The students volunteered their time and expertise, providing helpful nutritional information to 11 soldiers from Fort Drum experiencing low-level TBIs (traumatic brain injuries) who will be entering into civilian life within the next year.