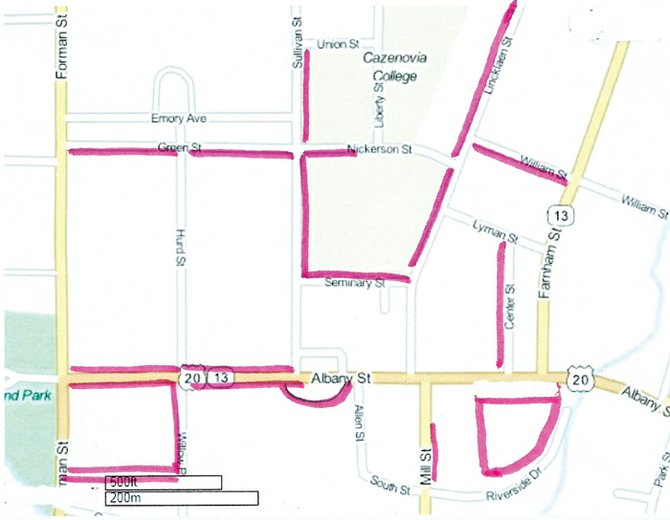 The above map shows the currently available all-day parking areas in downtown Cazenovia marked in pink. The enclosed quarter-circle at the bottom right is the lot behind the Cazenovia Public Library. Village officials are encouraging long-term parkers to utilize the all-day spaces rather than sing two-hour spots and shifting their cars throughout the day.
Stories this photo appears in:

More options, stricter enforcement on the way
The village will expand public parking options this spring with a new lot at 22 Lincklaen St., next to the post office, and plans other changes to add flexibility to the village parking situation. It will also toughen enforcement on those who have not paid their fines.