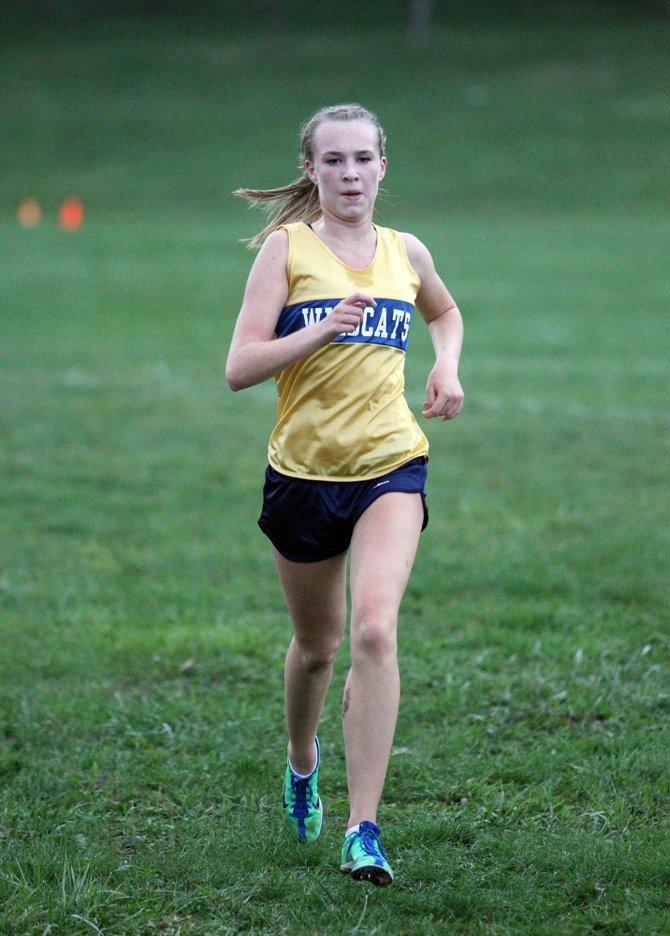 West Genesee girls cross country runner Lindsay Weaver heads toward the individual race victory in last Wednesday's 15-46 win over Central Square. Weaver posted a time of 21:05.9, which was nearly half a minute ahead of the field.
Stories this photo appears in:

Weaver, Conroy win races; Leff seventh at McQuaid meet
For each of the West Genesee cross country teams, the big event of the week took place Saturday, when they went to Rochester's Genesee Valley Park for the prestigious McQuaid Invitational. As such, some of the Wildcats' runners, including Laura Leff, were out for last Wednesday's league meet against Central Square, but it didn't matter as the girls side won by a big margin of 15-46 and WG's boys also prevailed over the Red Hawks 17-43.