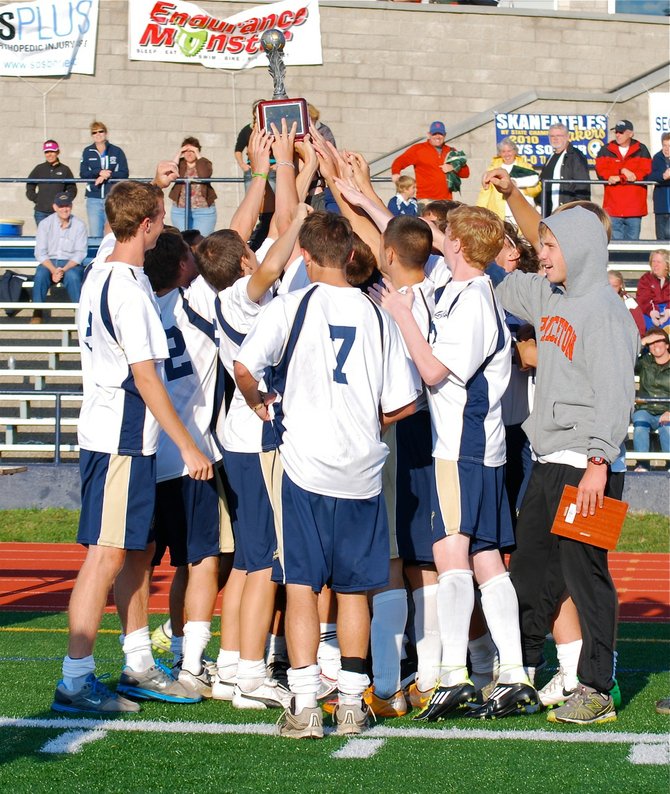 The Skaneateles boys soccer team hoists the Finger Lakes Cup after beating West Genesee, 1-0, in last Saturday's final at Arthur Hyatt Stadium. the Lakers beat Burke Catholic 5-0 in the opening round before ousting the Wildcats in the title game.
Stories this photo appears in:

Lakers edge West Genesee, 1-0, in title game
Perhaps tired of all this overtime business, the Skaneateles boys soccer team chose a more conventional way of making it through its own Finger Lakes Cup. The Lakers lay claim to the tournament title with victories over Burke Catholic and West Genesee in a span of less than 24 hours - without needing to go beyond the 80 minutes of regulation to do so.