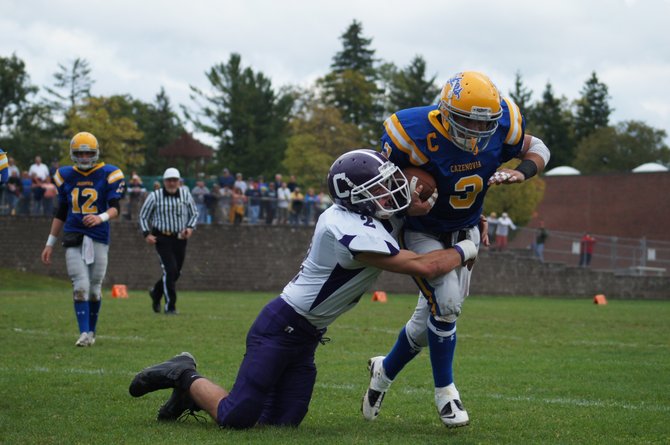 Jake Wilson works his way around a Cortland defender during the Lakers' Sept. 22 game against the Purple Tigers in Cazenovia. Wilson finished the game with a total of 62 rushing yards.
Stories this photo appears in:

Lakers beat Cortland 31-14, improve to 3-1
Jay Steinhorst could not stay away, even if there was every reason to do so. Normally, when a Cazenovia football game takes place, as it did Saturday afternoon against Cortland at Buckley-Volo Field, Steinhorst, the Lakers' offensive coordinator, would be part of the scene, offering plays, schemes and adjustments to his attentive players.