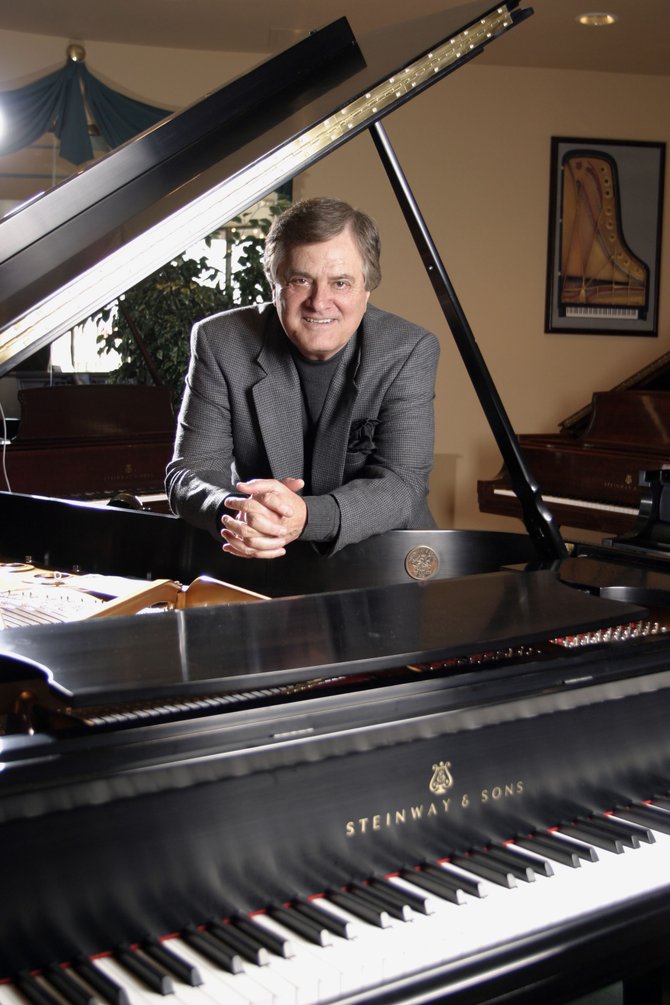 Syracuse native pianist Vincent Falcone will lead an all-star jazz quartet at 9 p.m. Friday, Sept. 21, at the 11th annual Jazz'N Caz festival at the Catherine Cummings Theatre, 16 Lincklaen St., in Cazenovia.
Stories this photo appears in:

Former Sinatra pianist leads quartet Friday at 11th annual Jazz'N Caz festival
Nowadays, Vincent Falcone plays piano for some of the brightest stars of show business. Not only does he flat-out rock on the 88s, Falcone also organizes the material and conducts the band.