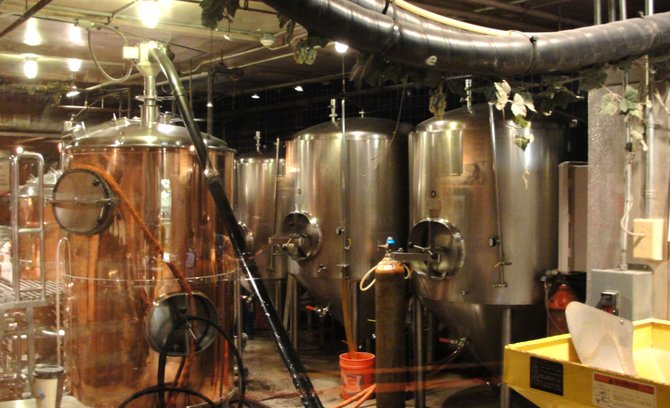 A view of the modern brewing equipment inside Empire Brewing Company's Syracuse headquarter location. Similar sights could be seen locally if the company's proposed farm brewery is built on 22 acres off of Route 13 in Cazenovia.
Stories this photo appears in:

Comapny eyes 22-acre plot for proposed farm brewery
When it comes to Empire Brewing Company's Cazenovia location, brewer Tim Butler is ready to let the real work begin on the proposed farm brewery complex.