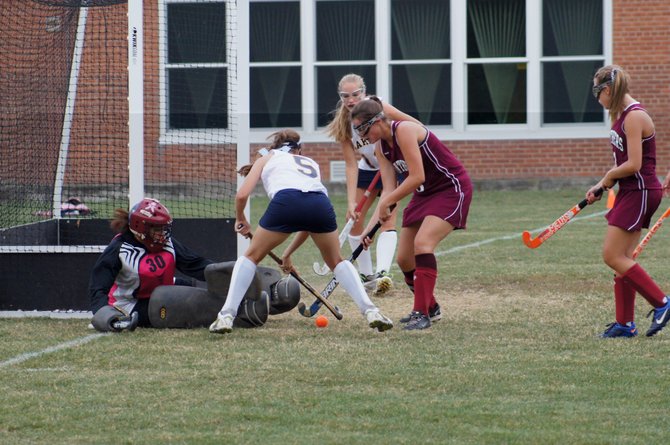 Senior forward Emily Willard (5) attempts to avoid Port Byron's goaltender and pass the ball to forward Sarah Willard (13) during the Lakers' Sept. 14 game against the Panthers. Cazenovia defeated Port Byron 2-0, and the team's season record advanced to 3-0.
Stories this photo appears in:
Caz scores big against Blue Devils, strikes late against Panthers
Some wild September weather forced the Cazenovia field hockey team to the sidelines, as the Sept. 8 game at Rome Free Academy got postponed, to be made up on Oct. 9, exactly a month later. Thus, when the Lakers visited Cato-Meridian last Tuesday afternoon, it had not played for a week, and was eager to show off its attack – which it did, pummeling the Blue Devils 9-0.