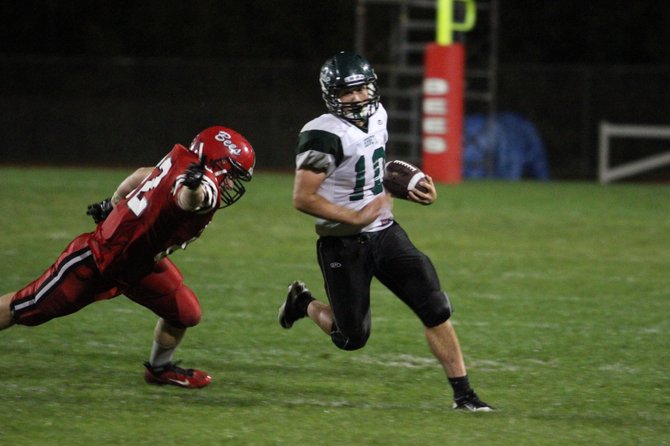 Fayetteville-Manlius running back Sean Bright (10) speeds past Baldwinsville's Jacob Geer (52) in last Friday's game. Bright gained 224 yards on 38 carries and scored two touchdowns as the Hornets beat the Bees 34-25.
Stories this photo appears in:
Bright, Greer both run wild on wet, windy night
A punishing ground attack, set up by a powerful offensive line, was the featured attraction Friday night when Fayetteville-Manlius and Baldwinsville got together for an early-season showdown Friday night at Pelcher-Arcaro Stadium. Only in this case, it was the team in white and green, and not the team in red, that rode its running game to a successful outcome, as Sean Bright and Ryan Greer, escorted by some powerful men up front, led the Hornets past the Bees 34-25.